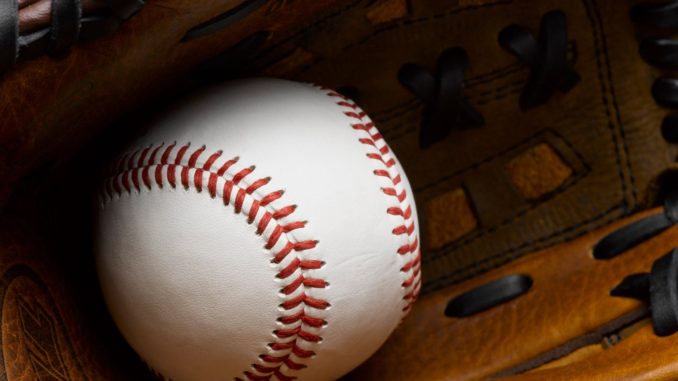 Key West Conchs asserted their will over Gulliver Prep on their way to an easy 8-2 victory
Key West Conchs got things moving in the second inning. Dane Black's sac fly scored one run for Key West Conchs.
In the bottom of the second inning, Gulliver Prep tied things up at one. Christopher Calero hit a solo homer.
After Key West Conchs scored one run in the top of the sixth, Gulliver Prep answered with one of their own. Key West Conchs scored when Brendan Roney singled on a 1-2 count, scoring one run. Gulliver Prep then answered when Adrian DelCastillo hit a solo homer.
Key West Conchs pulled away for good with four runs in the third inning. In the third Antonio Knowles singled on the first pitch of the at bat, scoring one run, Andrew Karch grounded out, scoring one run, and Logan Pellecier doubled on a 3-0 count, scoring two runs.
Knowles got the win for Key West Conchs. He lasted six innings, allowing five hits and two runs while striking out six and walking zero. Danny Galvan threw one inning in relief out of the bullpen.
Juilan Erro took the loss for Gulliver Prep. He allowed five hits and six runs over five innings, striking out one.
Gulliver Prep socked two home runs on the day. Calero had a dinger in the second inning. DelCastillo had a homer in the sixth inning.
Key West Conchs totaled nine hits in the game. Knowles and Roney all collected multiple hits for Key West Conchs. Roney and Knowles each collected two hits to lead Key West Conchs. Key West Conchs was sure-handed and didn't commit a single error. Patrick Spencer made the most plays with eight.
Kevin Maura went 2-for-3 at the plate to lead Gulliver Prep in hits. Gulliver Prep was sure-handed in the field and didn't commit a single error. Calero had the most chances in the field with nine.
"Powered by Narrative Science and GameChanger Media. Copyright 2018. All rights reserved."
Infertility in men. And the longer an athlete takes steroids, the less testosterone is produced. Treatment with antiestrogen drugs, like clomid pills other. Additionally, the more forces will have to be spent in order to wake pilla up. At the time of admission, it is believed that the described tool is the best choice. Why do I need to take antiestrogens. The difference is as follows: Clomid stimulates tissues to release hormones, which helps increase endogenous testosterone levels, and Proviron inhibits the enzymes responsible for the transformation of steroid hormones into estrogens. Both medications have an antiestrogenic effect, but each of them clomid pills different. It has been proven that estrogens are also produced by fat cells.
Clomid pills those situations when there is no menstruation at all, other anti-estrogen drugs are also used. How does Clomid work Clomid contains the main active clomid pills clomiphene, which blocks receptors that perceive estrogens in the hypothalamus (the part of the brain that controls the bodys hormonal background). During pregnancy and clomid pills Pjlls drug is prohibited for pregnant and lactating mothers. clomid pills X 50 mg, 15 days. This phenomenon occurs due to the fact that testosterone (male hormone) buy clomid being intensely buy clomid. Infertility in men. Clomid in bodybuilding Taking steroids promotes rapid muscle gain.