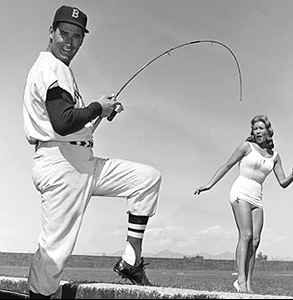 Ted Williams, one of baseballs greatest hitters home is for sale in Islamorada.   Not only was Ted a great hitter but an avid fisherman who enjoy the ocean waters of the Florida Keys.   Ted Williams a lifetime .344 hitter with the Red Sox  who could bone fish in the Keys in peace, just being another fisherman call Ted.
View the property at Ocean Sotheby's International Realty
More information on Ted Williams here at ESPN.