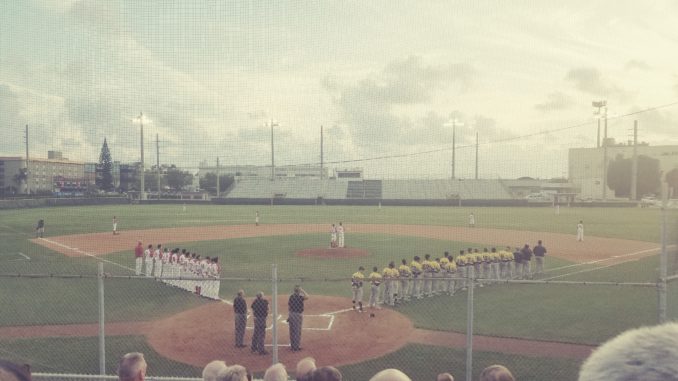 Key West Conchs's two pitchers didn't allow a single hit, as Key West Conchs defeated Keys Gate 1-0 on Tuesday. Antonio Knowles struck out Brandon Espinal to get the last out of the game.
The pitching was strong on both sides. hurlers for Key West Conchs struck out ten, while Enzo Evangelista sat down seven.
Key West Conchs captured the lead in the second inning. An error scored one run for Key West Conchs.
Kyle Iarrobino earned the win for Key West Conchs. He tossed five and a third innings, giving up zero runs, zero hits, and striking out six. Antonio Knowles recorded the last five outs to earn the save for Key West Conchs. Evangelista took the loss for Keys Gate. He threw six innings, surrendering one run, one hit, and striking out seven.
Christian Luna went 1-for-3 at the plate to lead Key West Conchs in hits. Key West Conchs didn't commit a single error in the field. Patrick Spencer had seven chances in the field, the most on the team.
"Powered by Narrative Science and GameChanger Media. Copyright 2017. All rights reserved." Any reuse or republication of this story must include the preceding attribution.