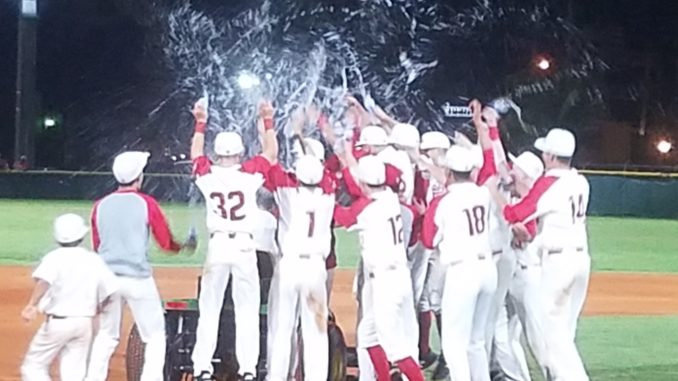 Learn More Here Key West Conchs snagged a late lead and defeated Mater Lakes Academy 10-7 on Friday. The game was tied at seven with Key West Conchs batting in the bottom of the fifth when.
he has a good point The base paths were crowded in this high-scoring game. Key West Conchs collected six hits and Mater Lakes Academy had seven.
site de rencontre gratuit 59 ado Mater Lakes Academy opened up scoring in the first inning, when Adrian Perez homered on a 1-2 count, scoring two runs.
Key West Conchs put up five runs in the third inning. Key West Conchs batters contributing to the big inning included Brendan Roney, Will Anderson, and Antonio Knowles, all driving in runs in the frame.
learn the facts here now Mater Lakes Academy scored three runs in the fourth inning. Bastyan Hernandez, Andy Martin, and Perez each drove in runs during the inning.
best dating places in la Danny Galvan earned the victory on the pitcher's mound for Key West Conchs. He went four innings, allowing zero runs on three hits, striking out six and walking zero.
Miguel Temes took the loss for Mater Lakes Academy. He surrendered ten runs on six hits over six innings, striking out four.
free dating sites on long island Kyle Iarrobino started the game for Key West Conchs. He surrendered seven runs on four hits over three innings, striking out three.
site de rencontre comme facebook Anderson went 2-for-3 at the plate to lead Key West Conchs in hits.
rencontres st gilles croix de vie Perez led Mater Lakes Academy with two hits in four at bats.
"Powered by Narrative Science and GameChanger Media. Copyright 2018. All rights reserved." Any reuse or republication of this story must include the preceding attribution.